What trends are shaping the retail sphere? Sign up below to view our Digital Retail Trends & Hii Retail Webinar on demand and learn about the key trends dominating the digital retail sphere now and in the future. 
The Webinar's exciting agenda explores key trends and changing customer demand. You will get practical examples of how innovative retailers implement digital retail, and the opportunity to discover our digital Hii Retail Solutions live.
Agenda:
Digital trends & consumer behaviour

Digital retail solutions used by retailers 

How cloud-based solutions enhance shopping experiences

Showcasing of Extenda Retail's Hii Retail Solutions

Future trends on the rise

Q&A
We will of course answer any questions from Webinar viewers – you can send your questions directly to dick.allansson@extendaretail.com– he will make sure to answer any questions you might have. Enjoy!
Speakers
Thomas Staven
Thomas is the Chief Product Officer at Extenda Retail and joined in June 2020. Thomas brings with him many years of experience as Global Head of ERP Product Management at a leading provider of enterprise application software. Thomas' experience of building world-class products and teams with an emphasis on "customer-first" will elevate our solutions to the next level of value.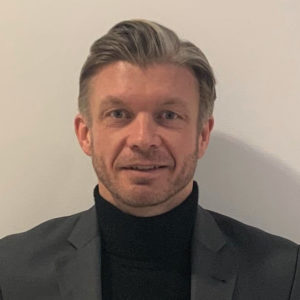 Dick Allansson
Dick is a Client Executive at Extenda Retail with a long experience of working with international retailers in different roles. He is focusing on driving growth for retailers, by assisting them in the digitalisation of the customer journey.