Join our High-Intensity-Intelligent (Hii) Retail Webinar with Google and learn about the latest Cloud Retail. 
The Hii Retail Webinar takes place 17 April 10:00-10:45 and has an exciting agenda with presentations and demos directly from Google's Retail Experts and Extenda Retail's Product Team. At the Webinar, attendees will get unique insights on future Cloud Retail trends and solutions. 
After learning about the latest in Cloud Retail, attendees will also get the chance to connect with the Extenda Retail and Google teams in an Interactive Q&A session. 
Hii Retail Webinar Agenda:
Introduction to Extenda Retail's Hii Retail and Product Vision 

Presentation of Google's Cloud Retail Solutions & Future Retail Trends

Demo of the Google Vision API 

Introduction & demo of Extenda Retail's Customer Cloud Retail Solutions

Interactive Q&A 
We look forward to connecting with you on the 17th! If you have any questions, please contact us on marketing@extendaretail.com 
Speakers
Kristin Sarstedt - The retail Store of the future
Kristin Sarstedt is a digital transformation enthusiast, dedicated painter and world traveler, currently working as a Retail Industry Manager at Google. Based in Stockholm, she helps large companies grow both locally and internationally. With her +10 years at Google she has experience from many industries, working with both clients and media agency networks, stretching from Dublin to NYC. Furthermore, she has an M.Sc. in Business Economics at Stockholm School of Economics, studied psychology at Harvard Business School, and has hiked Machu Picchu.
Andreas Kvarnström - Using image recognition in self-checkout
Andreas is a Product Manager with a long experience working with Extenda core products. He has 20 years of experience from the software industry working mainly with software development and architecture, including 9 years in the retail space. Has held positions as Director of Product Development, Software architect, Solutions Architect, Project Manager, etc.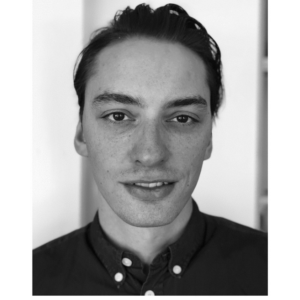 Elias Bennerdt - Attract, delight & retain your customers with loyalty app
Elias is a Product manager eager to create and develop softwares that brings great value and enables world-class customer experiences & engagements. He has worked with software development at Extenda Retail for the last six years. He is specialized within software development of solutions covering Mobile apps, Analytics, CRM and Customer Loyalty & Engagement