Want to learn about how our Hii Retail solutions enable retail success in the 2020s? Learn first-hand about our cloud-based, open API solutions Item Recognition and Click & Collect.
Sign up to view our 30 minute Hii Retail Item Recognition and Click & Collect Webinar, and learn about how these solutions will help you attract, delight and retain customers.
The Webinar has an informative agenda with new material, never-before-shared presentations, and practical examples of how the solutions super-charge retail businesses.
Agenda:
Current state of retail
Why Hii Retail?
Item Recognition
Click & Collect
Summary – the way forward
Q&A
If you have any questions regarding Hii Retail or our Item Recognition and Click & Collect solutions, please get in touch with our team.
Speakers
Elisabeth Grønli Andresen
Elisabeth is a Client Success Director at Extenda Retail with extensive experience in building value adding and long term partnership with clients. Elisabeth is focusing on how customers can have the best customer experience in their stores and also how this brings value to the chain.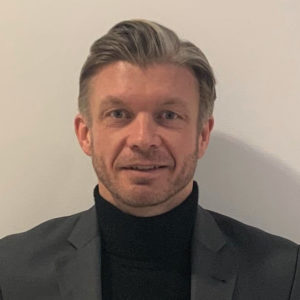 Dick Allansson
Client Executive at Extenda Retail with a long experience of working with international retailers in different roles. He is focusing on driving growth for retailers, by assisting them in the digitalisation of the customer journey.